We are currently searching for new ESC-volunteers for the time between February 2022 and January 2023. The position is open for anyone who is:
An Eu-resident
18 to 30 years old
Ready to volunteer for one year
And interested in protecting nature.
If you are interested in participating, take a closer look about the project and how to apply in our info pack!
But what is this ESC? ESC is the acronym of European Solidarity Corps which is a project run by the European Commission that gives young Europeans a chance of volunteering abroad. While doing so, the volunteers will help local communities and deepen their individual strengths. The program covers all the costs to enable everyone to participate. Additionally, the topics of different projects have as much variety as imaginable. From helping in nurseries, on farms, in local exhibitions or youth centres to volunteering for nature, which is the area volunteers at Hnutí Brontosaurus specialise in.
Hnutí Brontosaurus is one of the hosting organisations and has plenty of experience working with (international) volunteers. Protecting nature, organizing events and camps, educating about volunteering and historical monuments are the main topics of this project. If this interests you, it might be ideal for you. While your stay in Brno, Czech Republic, you can expect to have trainings and more generally opportunities to improve your skills and knowledge. And after your project every volunteer will get a certificate, the so-called Youth Pass.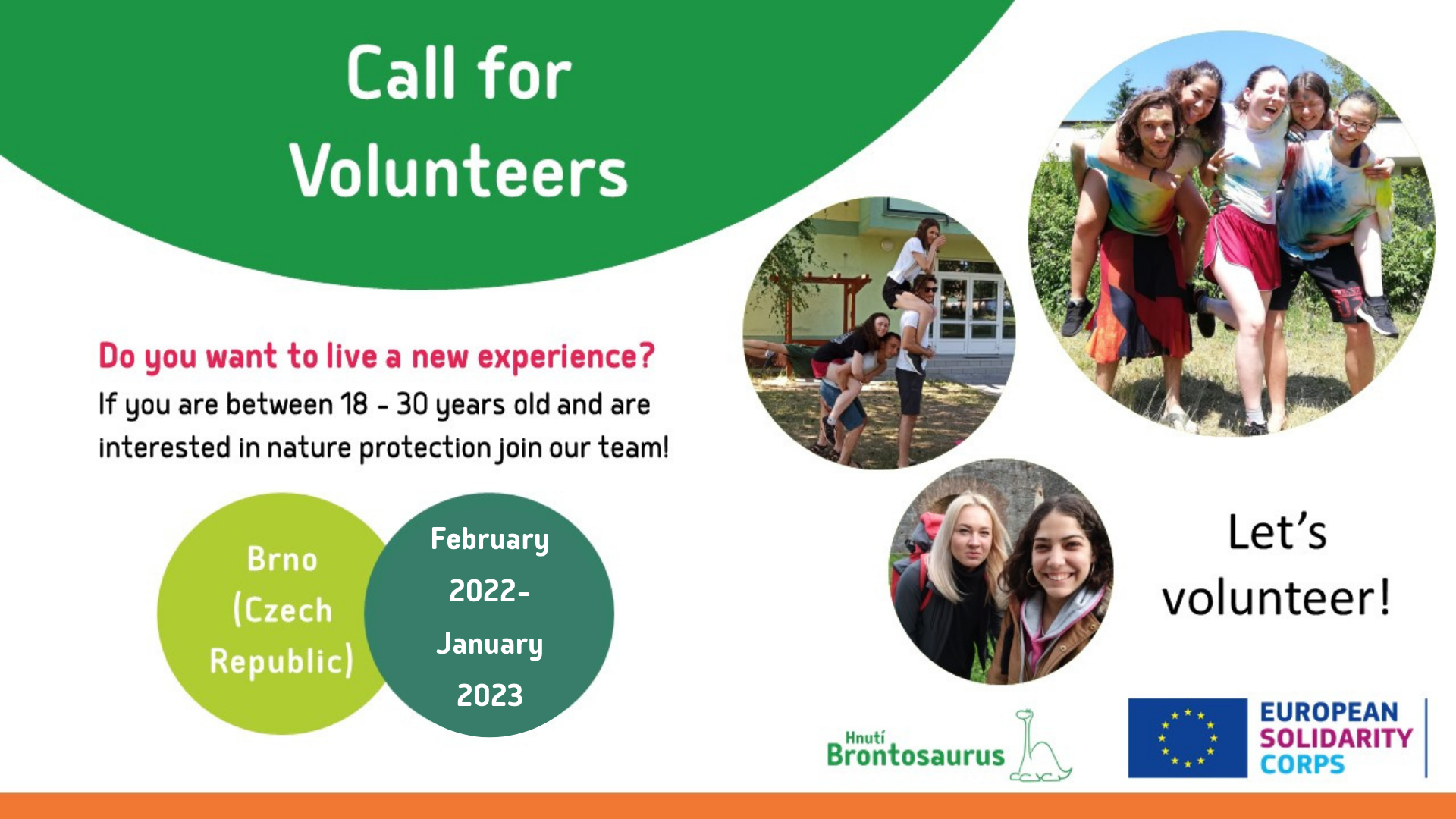 What is it like to volunteer in Hnutí Brontosaurus?
We would love to share with you a volunteering experience and introduce you Lidia, a volunteer from Málaga, that was part of our ESC team for one year. After finishing her university studies in the field of advertising, she decided to take the opportunity to travel to Czech Republic and volunteer in Hnutí Brontosaurus.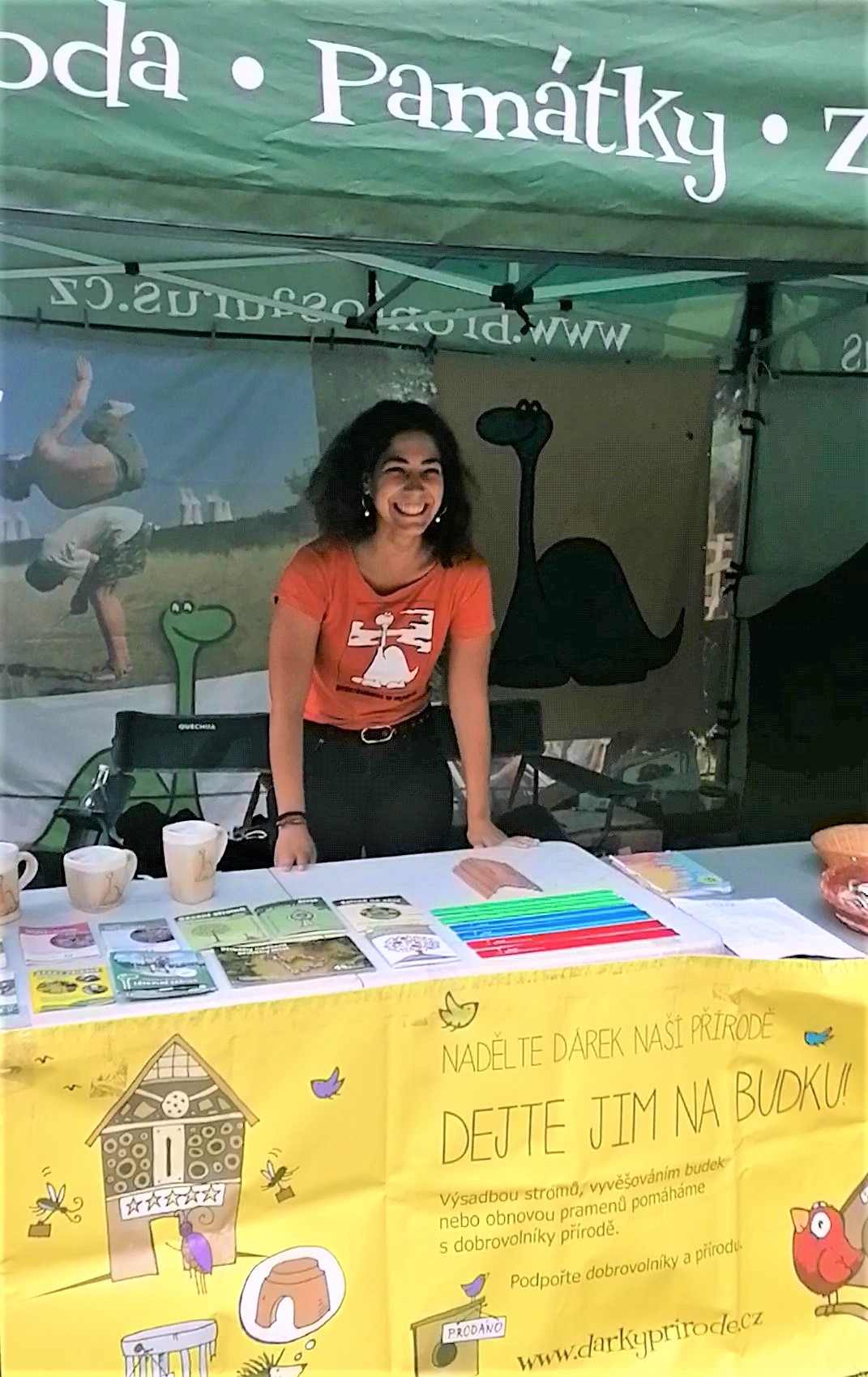 One of her first volunteering activities was Spanish speaking club, Aprende, practica, diviértete con Lidia, where she was not only leading conversation classes, but also exchanging cultures and traditions with the participants.
Her main role was to support our team at Hnutí Brontosaurus headquarters – organizing and helping with the events, promoting, working with social media, being part of Ekostan team on festivals during the summer season, etc.
But volunteering in Hnutí Brontosaurus is not only about working! While having the opportunity to enjoy our events as participants, our ESC volunteers have also enough of free time for their own activities, hobbies and interests. Evidence of this is Lidia, who traveled to 10 countries during her volunteer program. In addition to traveling and tasting local dishes, her passions include poetry, theater, music, dance, beach volleyball, and spending time with her family and friends.
During summer and the beginning of fall we welcomed two new volunteers to the international team: Maria and Pia. Here is a short introduction.
We are pleased to welcome our new long-term ESC volunteer, Maria from Italy who will be with us throughout the next year. Her support will be crucial in implementing programmes in high schools, planning our summer camps, and coordinating the activities of international volunteers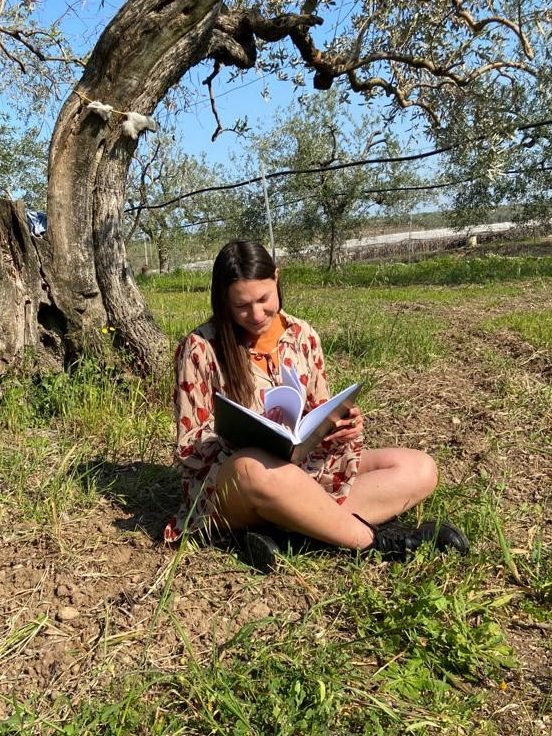 Pia is also a new team member of the international ESC-squad. She is from Austria and will stay until the end of January. Just as the other ESC-volunteers Pia is supporting the team at Hnutí Brontosaurus´ headquarters. She is a scout and cares deeply about nature and its conservation. That is one of the reasons why she is with us now.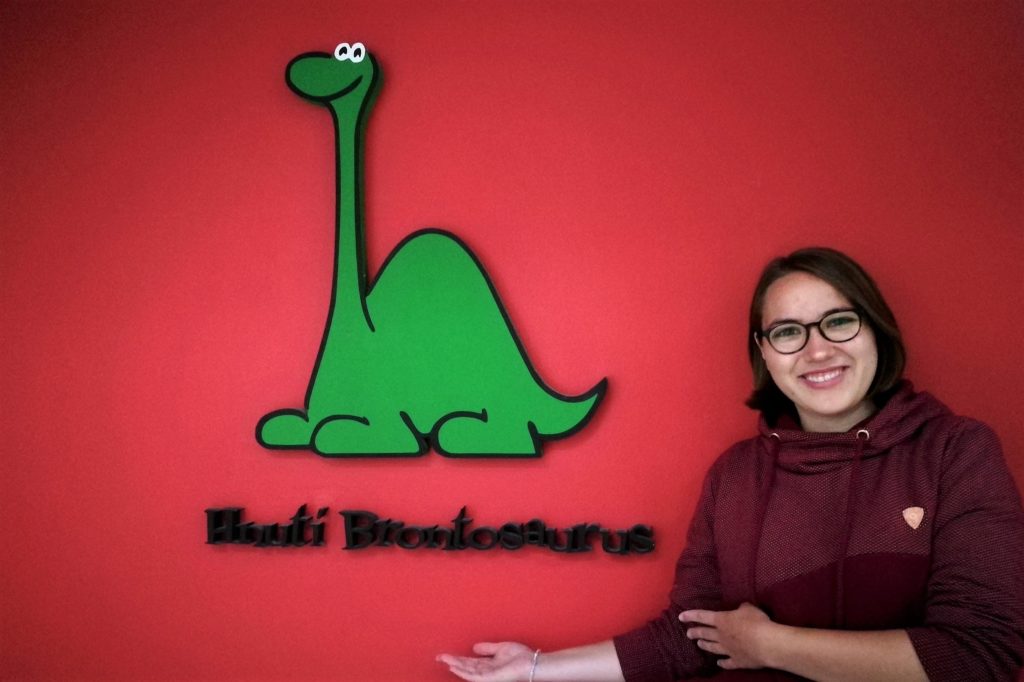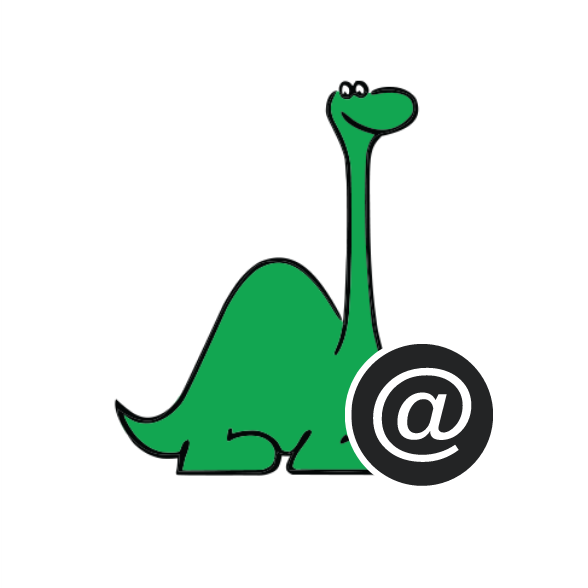 If you want to get in contact with us feel free to message us at esc@brontosaurus.cz or visit our international Facebook page!