What is it like to volunteer in Hnutí Brontosaurus?
We would love to share with you a volunteering experience and introduce you Lidia, a volunteer from Málaga, that was part of our ESC team for one year. After finishing her university studies in the field of advertising, she decided to take the opportunity to travel to Czech Republic and volunteer in Hnutí Brontosaurus.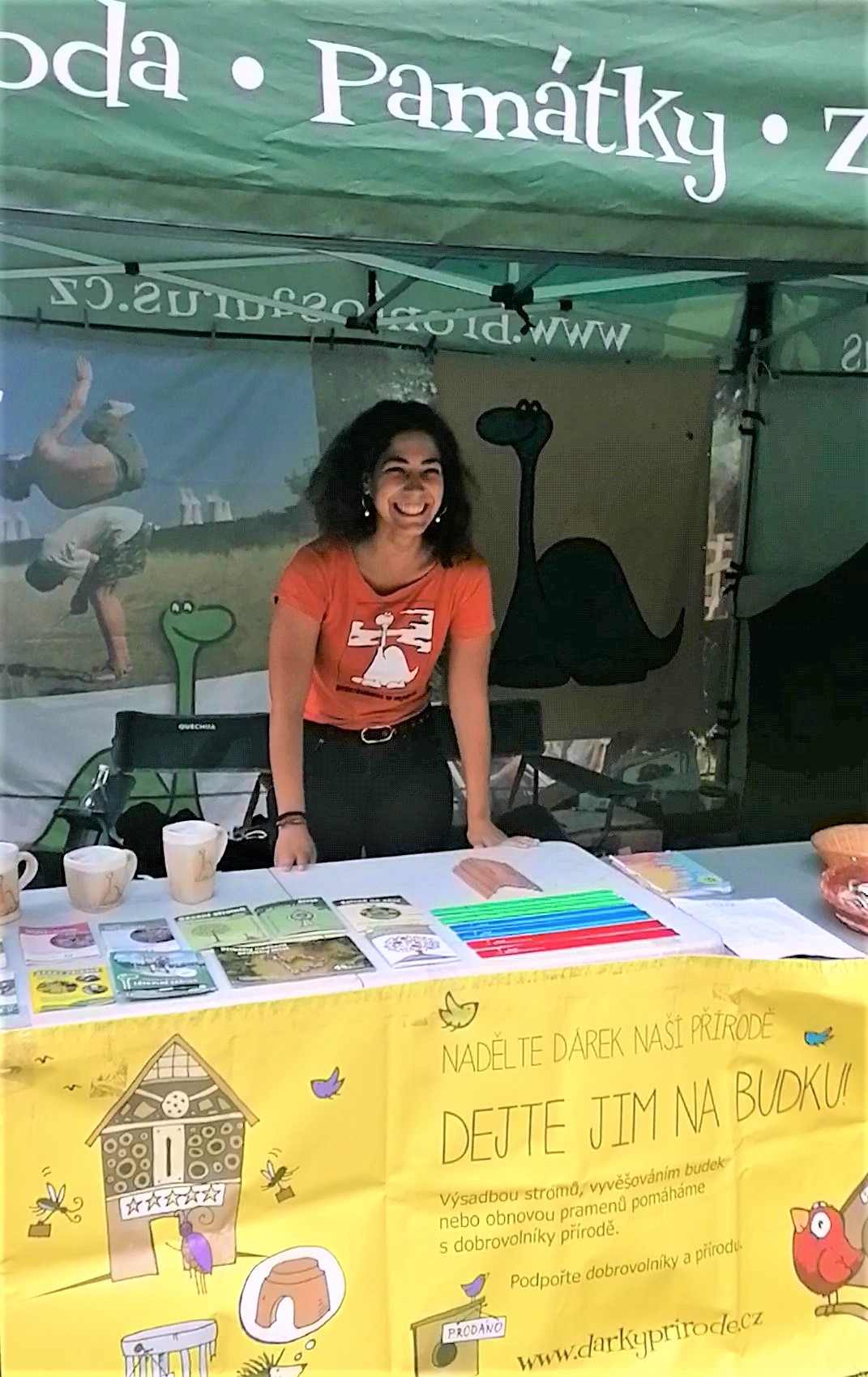 One of her first volunteering activities was Spanish speaking club, Aprende, practica, diviértete con Lidia, where she was not only leading conversation classes, but also exchanging cultures and traditions with the participants.
Her main role was to support our team at Hnutí Brontosaurus headquarters – organizing and helping with the events, promoting, working with social media, being part of Ekostan team on festivals during the summer season, etc.
But volunteering in Hnutí Brontosaurus is not only about working! While having the opportunity to enjoy our events as participants, our ESC volunteers have also enough of free time for their own activities, hobbies and interests. Evidence of this is Lidia, who traveled to 10 countries during her volunteer program. In addition to traveling and tasting local dishes, her passions include poetry, theater, music, dance, beach volleyball, and spending time with her family and friends.