What to expect
Christmas is coming soon and with it the pressure to create decorations, buy presents, and wrap them beautifully. To ensure that this year will not stress you, our international team of volunteers prepared a little series of workshops to help you create an eco-friendly Christmas experience.
In the first of three sessions we will create small decorative items from everyday objects and provide ideas how to bring the holiday feeling into your home. We will upcycle, recycle, and create beautiful decorations which you can certainly keep!
What, where and how
The first workshop of this series is "Decorations" where every participant will have the chance to create some festive ornaments and decorations. You can bring some interesting paper or pictures you would like to transform. However, everything needed will be available. Additionally, we will provide small snacks and drinks to better enjoy a festive Christmas mood. The location is the Hnutí Brontosaurus' headquarters in Brno. Take your friends and family with you and "let's create"!
Organisation team
The Esc-volunteers Maria, Danka, Pablo and Pia are looking forward to seeing you!
More Information
Date: 2.12.2021
Time: 17:00
Location: Hnutí Brontosaurus Headquarters (Hvězdová 306/10, 602 00 Brno-střed-Zábrdovice)
Contact Person: Pia Miksch, esc@brontosaurus.cz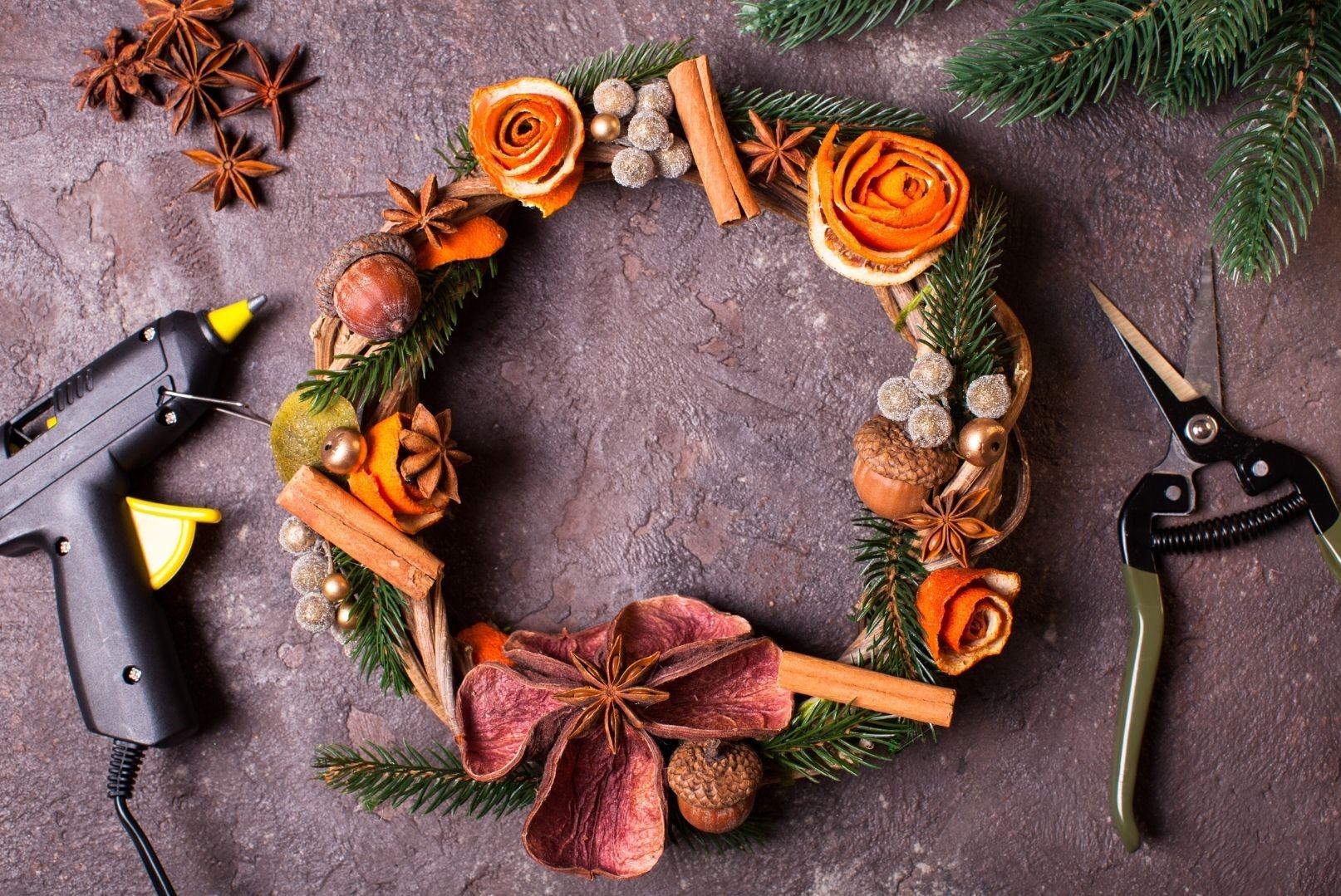 We are currently searching for new ESC-volunteers for the time between February 2022 and January 2023. The position is open for anyone who is:
An Eu-resident
18 to 30 years old
Ready to volunteer for one year
And interested in protecting nature.
If you are interested in participating, take a closer look about the project and how to apply in our info pack!
But what is this ESC? ESC is the acronym of European Solidarity Corps which is a project run by the European Commission that gives young Europeans a chance of volunteering abroad. While doing so, the volunteers will help local communities and deepen their individual strengths. The program covers all the costs to enable everyone to participate. Additionally, the topics of different projects have as much variety as imaginable. From helping in nurseries, on farms, in local exhibitions or youth centres to volunteering for nature, which is the area volunteers at Hnutí Brontosaurus specialise in.
Hnutí Brontosaurus is one of the hosting organisations and has plenty of experience working with (international) volunteers. Protecting nature, organizing events and camps, educating about volunteering and historical monuments are the main topics of this project. If this interests you, it might be ideal for you. While your stay in Brno, Czech Republic, you can expect to have trainings and more generally opportunities to improve your skills and knowledge. And after your project every volunteer will get a certificate, the so-called Youth Pass.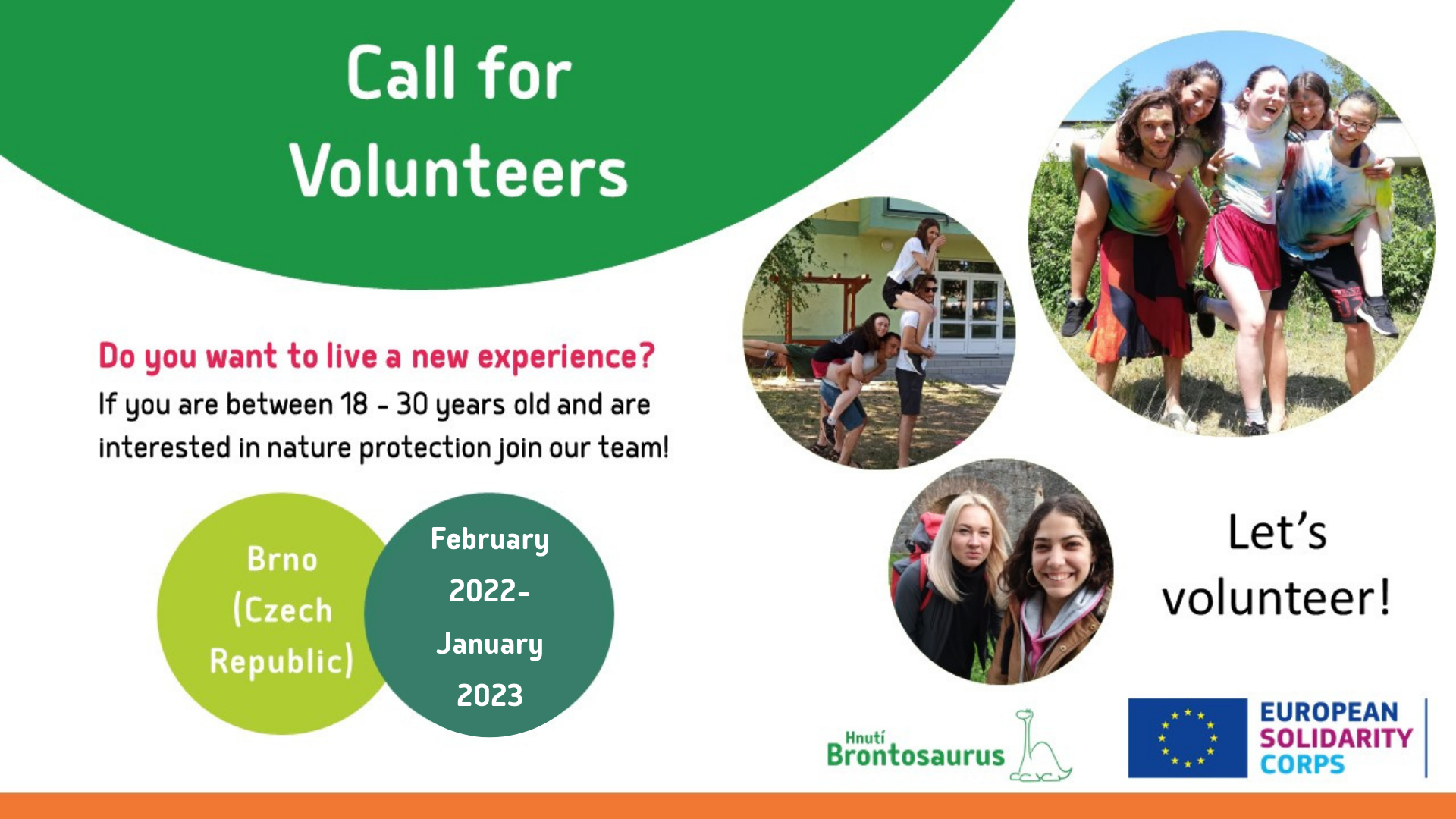 What is it like to volunteer in Hnutí Brontosaurus?
We would love to share with you a volunteering experience and introduce you Lidia, a volunteer from Málaga, that was part of our ESC team for one year. After finishing her university studies in the field of advertising, she decided to take the opportunity to travel to Czech Republic and volunteer in Hnutí Brontosaurus.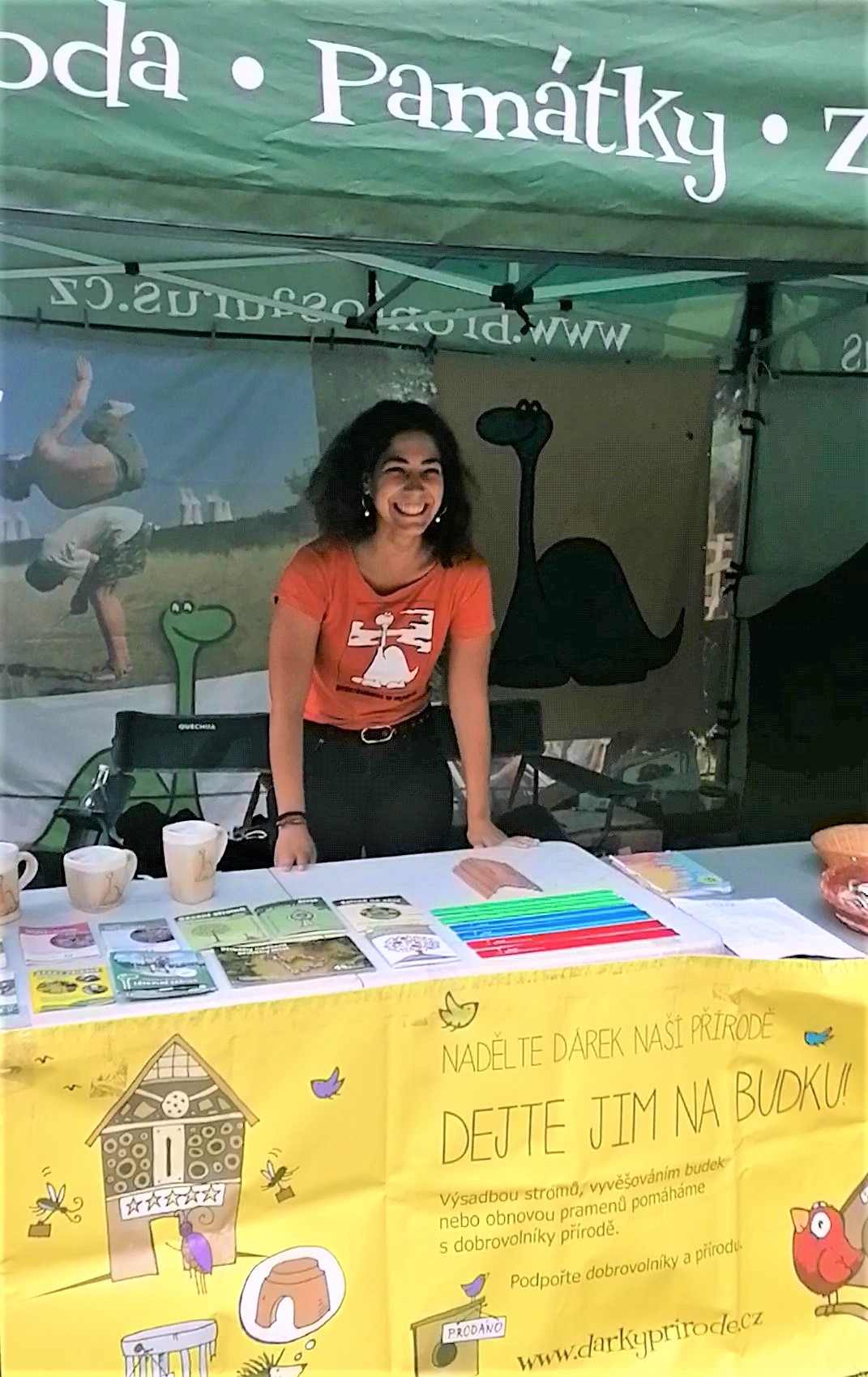 One of her first volunteering activities was Spanish speaking club, Aprende, practica, diviértete con Lidia, where she was not only leading conversation classes, but also exchanging cultures and traditions with the participants.
Her main role was to support our team at Hnutí Brontosaurus headquarters – organizing and helping with the events, promoting, working with social media, being part of Ekostan team on festivals during the summer season, etc.
But volunteering in Hnutí Brontosaurus is not only about working! While having the opportunity to enjoy our events as participants, our ESC volunteers have also enough of free time for their own activities, hobbies and interests. Evidence of this is Lidia, who traveled to 10 countries during her volunteer program. In addition to traveling and tasting local dishes, her passions include poetry, theater, music, dance, beach volleyball, and spending time with her family and friends.
During summer and the beginning of fall we welcomed two new volunteers to the international team: Maria and Pia. Here is a short introduction.
We are pleased to welcome our new long-term ESC volunteer, Maria from Italy who will be with us throughout the next year. Her support will be crucial in implementing programmes in high schools, planning our summer camps, and coordinating the activities of international volunteers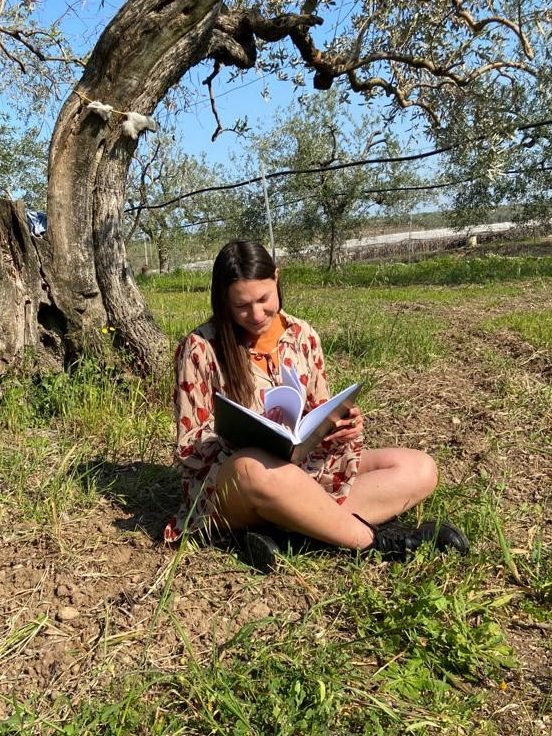 Pia is also a new team member of the international ESC-squad. She is from Austria and will stay until the end of January. Just as the other ESC-volunteers Pia is supporting the team at Hnutí Brontosaurus´ headquarters. She is a scout and cares deeply about nature and its conservation. That is one of the reasons why she is with us now.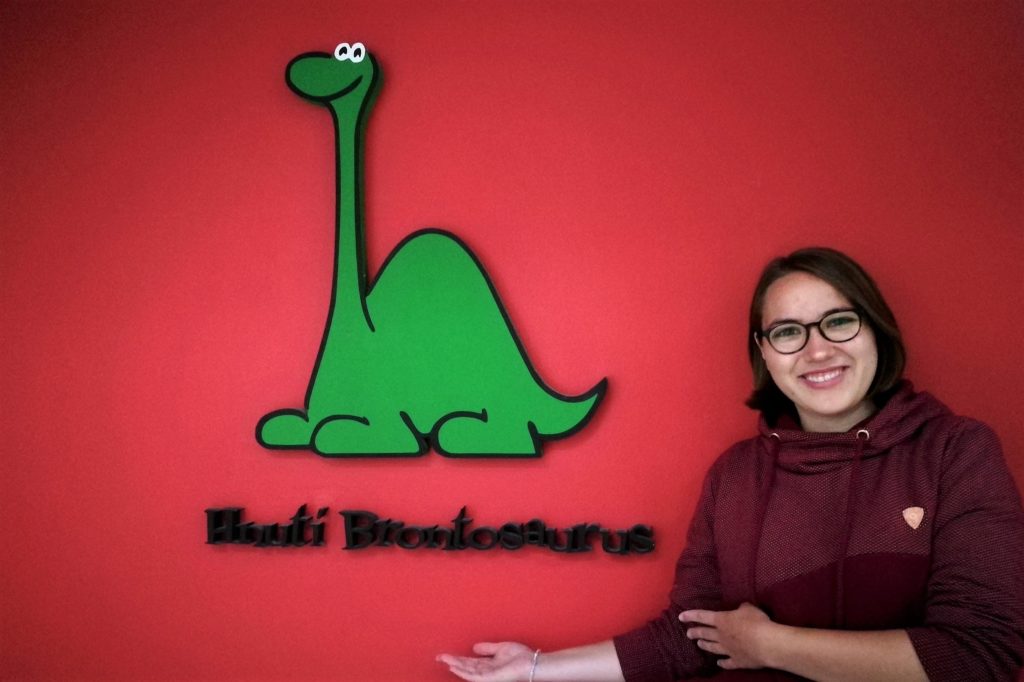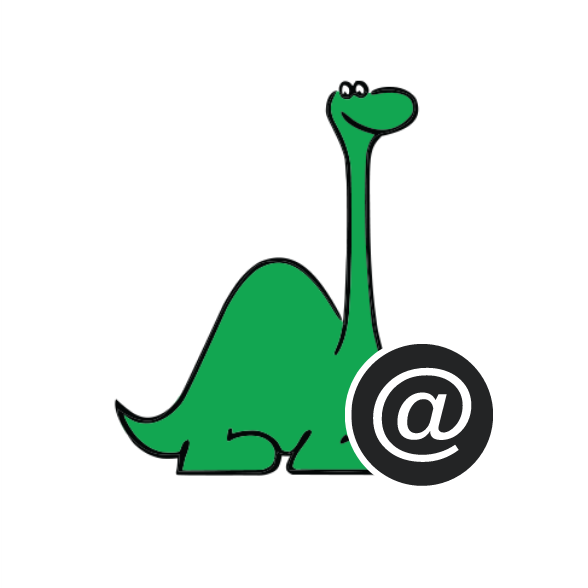 If you want to get in contact with us feel free to message us at esc@brontosaurus.cz or visit our international Facebook page!
Training Course for Youth Workers
September 21-30, 2021
Adamov, Czech Republic
Ahoj everyone! We wanted to share with you today our experience in one of our last training courses, where people from Spain, Italy, Croatia, Greece and France, join together to be part of Compassion in ACTion!
Compassion in ACTion is a training course that provided youth workers with an introduction to Social Theatre and Compassionate Listening, for carrying out initiatives and performances that can trigger a change in their local communities. Combining a Compassionate Listening approach and Social Theatre techniques for applying it, this project focused on promoting Social Change through compassion and empathy.

In Compassion in ACTion we explored the specific methodologies of Social Theatre and Compassionate Listening:
Social Theatre is an umbrella term that includes different types of theatre that are done with the specific aim to have an impact in the community. In Social Theatre the objective is not only to have an artistic result but also to provide a process where communities and social groups can address topics, ideas, and debates that are important for them. Therefore, Social Theatre is not done by professional actors, directors or playwrights, but by the communities themselves, providing a space for exchange, creativity, and reflection.
Compassionate Listening is an approach to listening to oneself and others based on the principles of NVC (Nonviolent Communication), which is a process that combines consciousness and communication developed by Dr. Marshall B. Rosenberg based on historical principles of nonviolence – the natural state of compassion when violence has subsided from the heart. Through its emphasis on deep listening—to ourselves as well as others—it fosters dialogue, respect, attentiveness, and empathy, and engenders a mutual desire to contribute to each other's wellbeing. The principles of NVC have been used worldwide to mediate disputes and conflicts at all levels including war-torn countries, prisons, schools, organizations, health care institutions and in personal relationships.

Including these techniques and approaches in our everyday work, we created together theatre plays, performances and public interventions that talked about our target groups, their ideas, opinions, and perspectives in life. Through the empathy and presence that Compassionate Listening brings to our life and the practical embodied techniques of Social Theatre, we created, together, a safe space that enables young people to perceive themselves, others and the society they live in in a more compassionate way, questioning stereotypes and prejudices and contributing with their own inputs to the social change.
Overall, we ended up becoming a family and learning from each other in an unforgettable experience. Stay tuned for future opportunities so you don't miss them! 😊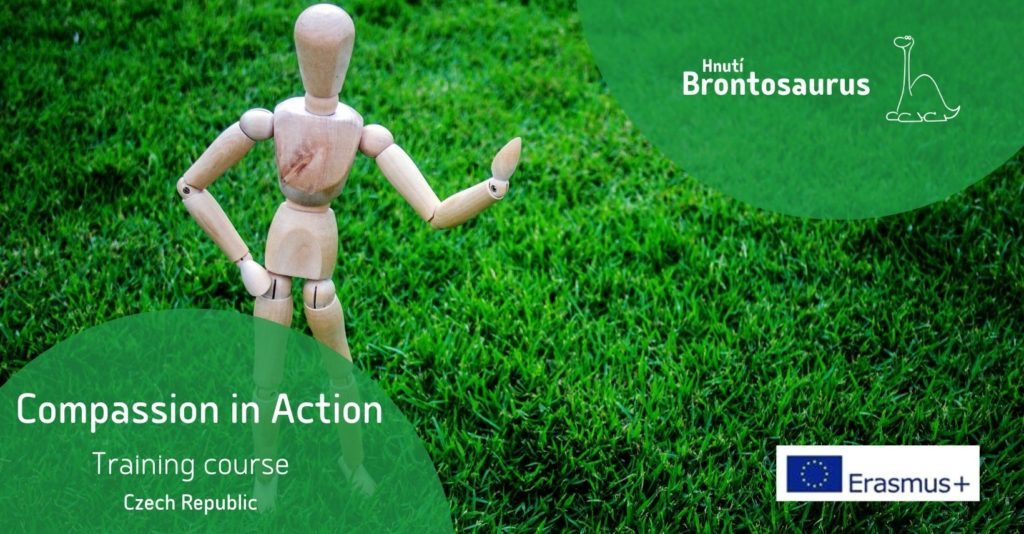 One of the newest projects of Hnutí Brontosaurus – Lužní park Krče – is about to become reality!
We found a magical place that is home to many species of plants and animals. However, this place will lose its uniqueness if we do not take care of it. This is how our new project "Floodplain Park Krče" was created. A piece of lively and diverse landscape that will be a place for nature and people.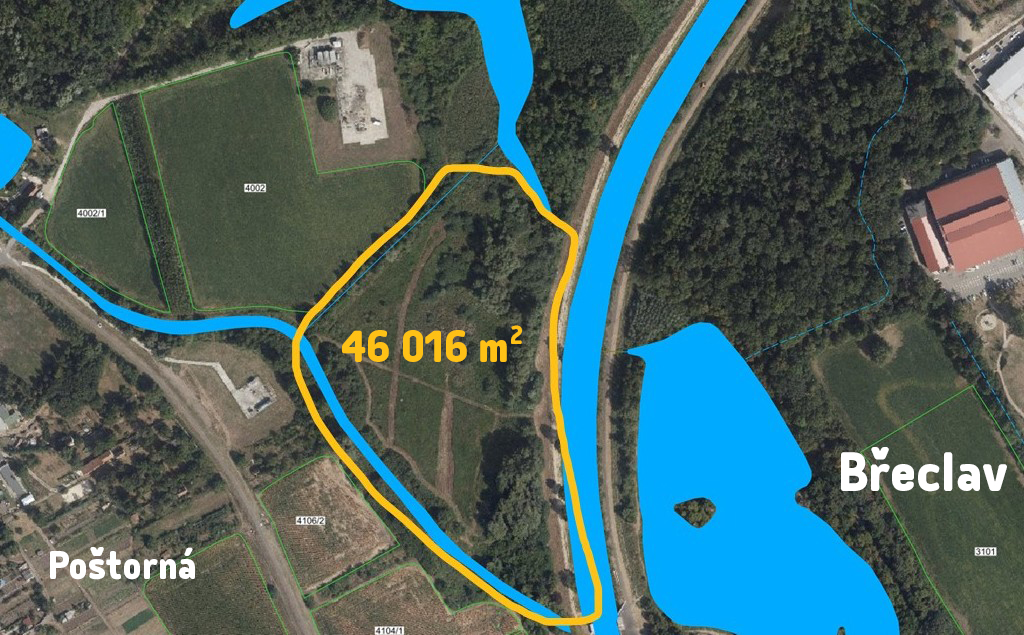 The first step of our project is fundraising campaign to collect the funds for the gradual purchase of land from the original owners. The targeted amount was 125 000 CZK and it has not only been achieved but even doubled thanks to generous donation from Nadace OSF.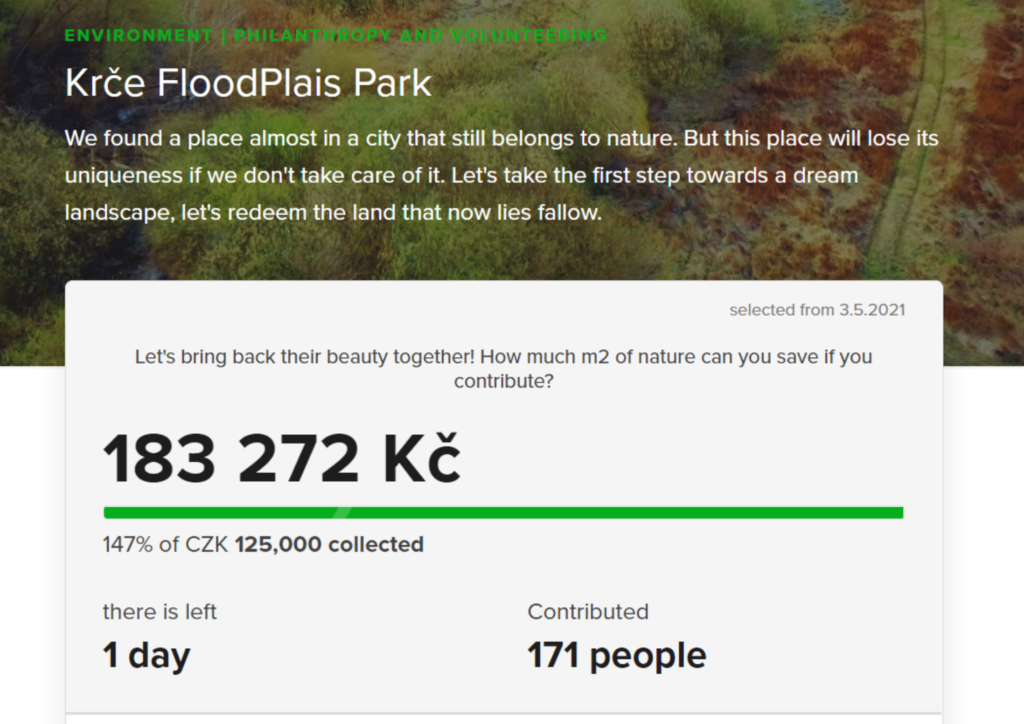 With this money, we will buy parts of the land and start the work with our volunteers! With further support of donors, we are planning to gradually redeem the remaining land and expand the park area.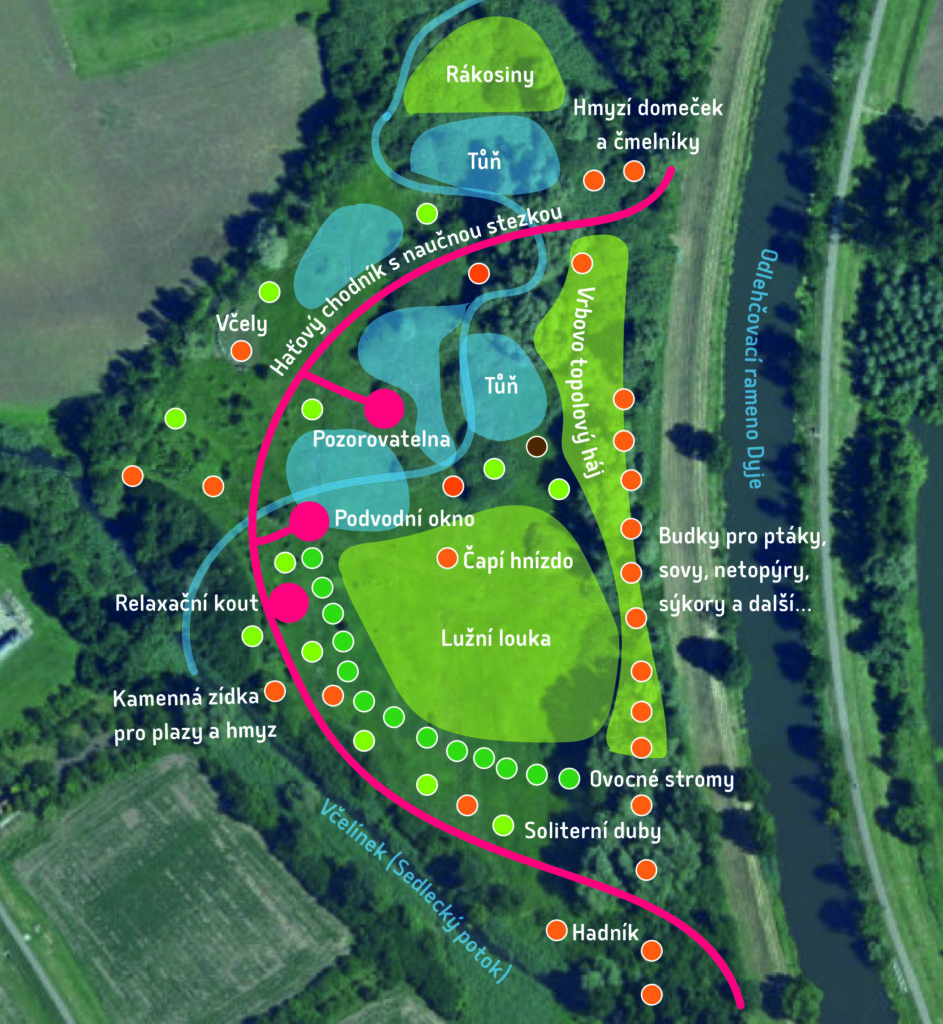 The work will start with saving the place from invasive plants and caring for meadows, which will include building ponds and wetlands, creating new shelters for animals and planting native varieties of fruit trees. Next, we will open the Floodplain Park to the public and create an educational trail that will guide visitors through the beauty of the floodplain landscape and show them different ways of caring for nature.
You can help out by donating or by volunteering, so join us and support the creation of Floodplain Park Krče!
In anticipation of Hnutí Brontosaurus' golden anniversary, we have decided to remember all the important moments that have marked half the century of its existence and hard work.
"Action Brontosaurus" (a batch of ten tasks concentrated on environment education) kicked off in 1974. However, preparations for it have started in 1972. Since then, years of hard work done by over a thousand members of Hnutí Brontosaurus have made a mark in Czech Republic and even abroad. Therefore, once a week for the next fifty weeks, we will summon the memory of one significant achievement that helped make Hnutí Brontosaurus what it is today. Let's start!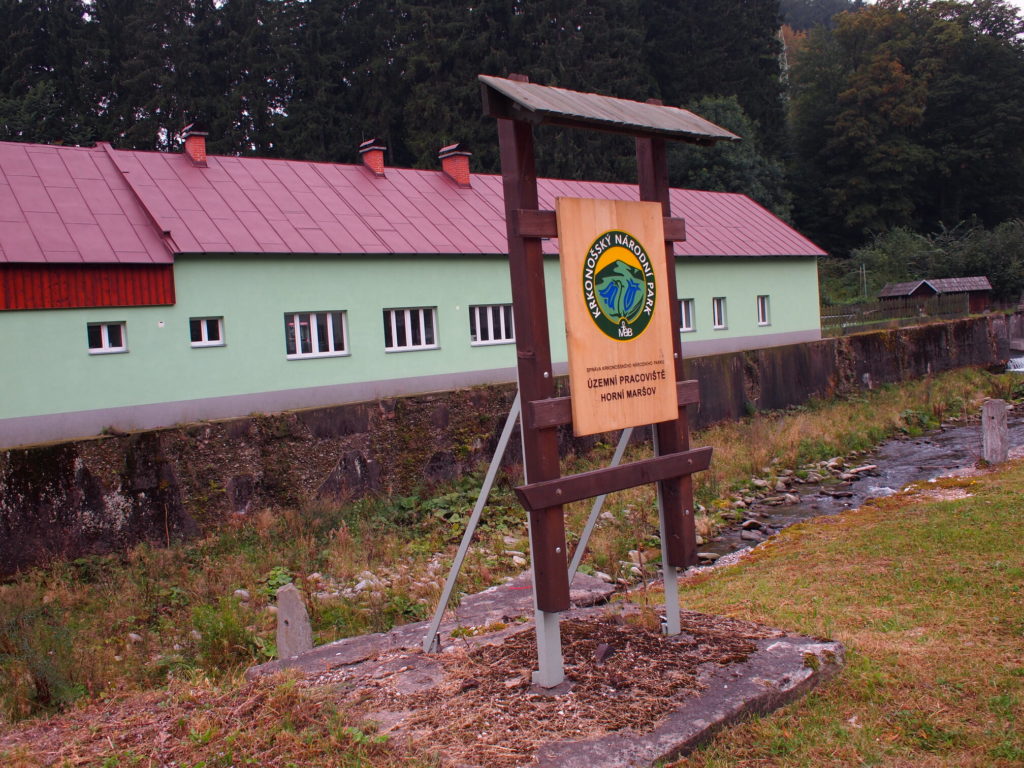 First on the list is certainly the establishment of one of the biggest and most famous eco-centers in Czech Republic – SEVER. The beginning of the Rýchory Centre of Environmental Education and Ethics SEVER dates back to 1994. Since then, thousands of children, students, teachers and visitors from the public have passed through it.
Additional branches were gradually added to the original ecocentre in Horní Maršov. In 2013, a great reconstruction of the former rectory in Horní Maršov, where DOTEK Environmental Centre was built, was completed.
For over 25 years SEVER has been supporting environmental protection and creating interesting publications and educational materials. In particular, it offers great courses, seminars, conferences and educational programs in the field of environmental education and training. Not to mention various partnerships in international projects, including Schools for Intelligent Energy Use, The Elbe River and Student Climate Conferences.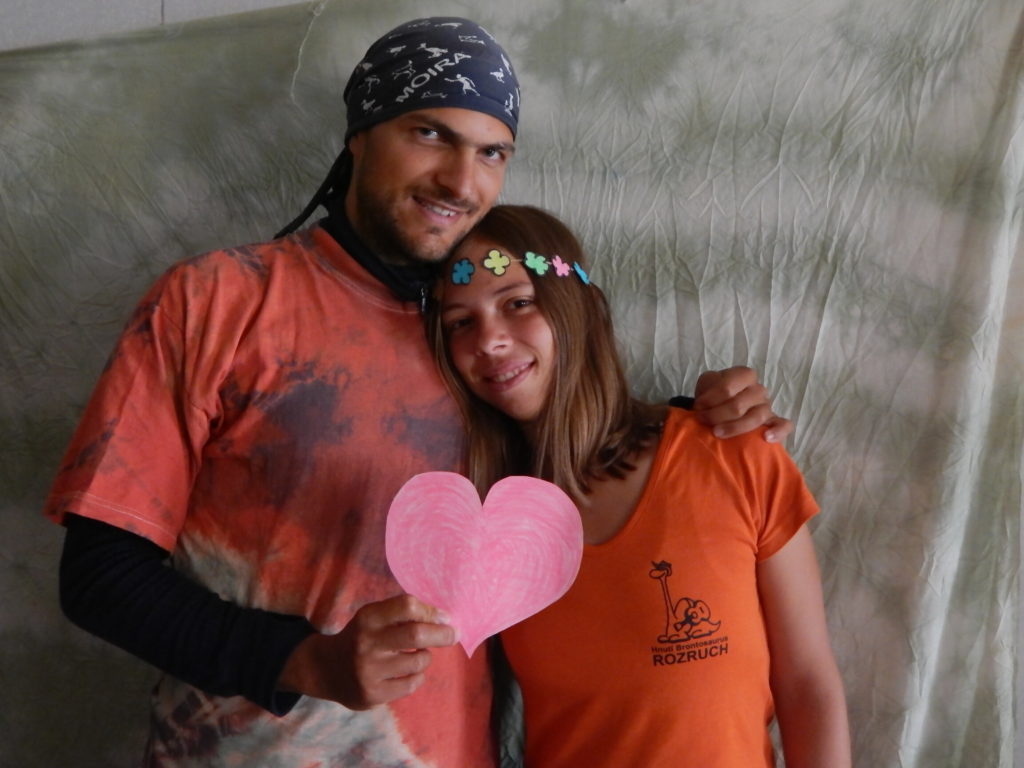 Whether you are stressed, feeling sad, or perhaps enjoying a blissfully peaceful day, nature has a way of making every moment a little bit better. Sometimes it is a shade provided by a tree on a hot day, sometimes a simple flower or a butterfly making you appreciate nature's wonders for a moment. Nature brings us inner well-being as well as space for us to get our strength back. Now more than ever. Let's give it back to her in a good way! But how?
The answer? Even small things make sense. To help you find those small things you can do, Hnutí Brontosaurus offers a challenge – Na přírodu nekašlu!
By doing a simple Google search or visiting naprirodunekaslu.cz one can easily get ideas for all kinds of ways to help nature. Whether it is by planting trees, picking up litter in places you visit, providing food and/or water for birds, or maybe building an insect hotel, you can choose from various ideas provided by others and even contribute your own. Every effort will be appreciated by nature and people.
Getting involved is simple: choose an activity, realize it, and share a photo with the hashtag #naprirodunekaslu !
Share with us how you care about nature!